All Android Updated Application Here




Only Latest Updates Here (Daily Updates)

BSPlayer v1.9.149 APK Android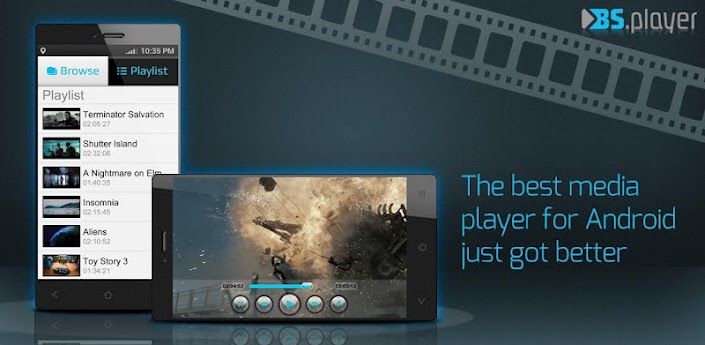 What's in this version : (Updated : Feb 28, 2013)
- Added SMB host scan
- Audio stream is now remembered when going to sleep
- If pop up video is active device is kept awake
- Added support for Opus audio codec
- Sleep timer now also works in background playback
- In some cases playback was not paused during incoming call, fixed
- Fixed sorting in LAN mode
- Some other bug fixes and changes
Required Android O/S : 4.0+ Features:


No advertisements

Audio pre-amplification

Hardware accelerated video playback - significantly increases playback speed and reduces battery consumption*

Support for almost all media files (video and audio player), such as: avi, divx, flv, mkv, mov, mpg, mts, mp4, m4v, rmvb, wmv, 3gp, mp3... and streaming content such as RTMP, RTSP, MMS (tcp, http), HTTP Live stream, HTTP.

aspect-ratio adjustements and zoom

Multiple audio streams and subtitles.

supports gestures for Seek, Jump, Brightness and Volume control

Playlist support and various playback modes.

support for audio headsets

External and embedded subtitles ssa/***, srt, sub...

Automatic subtitle search (mobile or wi-fi connection must be enabled to work)

Playback media files such as videos and mp3's directly via Wi-Fi from your LAN shared drives/folders (such as external USB drives, SMB shares, PC shared folders, NAS servers (Synology and others)) - no need to convert video files and copy media files to SD card anymore!

Playback files directly from uncompressed RAR files and much more!

تحميل
Download
MX Player 1.7.12 APK Android
Update Date: February 25, 2013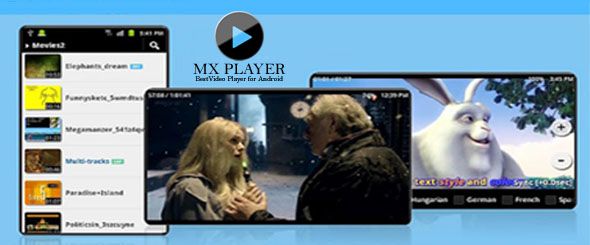 MX Player – The best way to enjoy your movies.
a) HARDWARE ACCELERATION – Hardware acceleration can be applied to more videos with the help of new H/W decoder.
b) MULTI-CORE DECODING – MX Player is the first Android video player which supports multi-core decoding. Test result proved that dual-core device's performance is better up to 70% than that of single-core devices.
c) PINCH TO ZOOM – Easily zoom in and out by pinching and swiping across the screen.
d) SUBTITLE SCROLL – Subtitles can be scrolled to move back and forth faster.
e) KIDS LOCK – Keep your kids entertained without having to worry about them making calls or touching other apps. (plugin required)
f) ANDROID 4.2 – Fully supports Android 4.2 Jelly Bean MR1.
Subtitle formats:
- DVD, DVB, SSA/*** Subtitle tracks.
- SubStation Alpha(.ssa/.***) with full styling.
- SAMI(.smi/.sami) with ruby tag support.
- SubRip(.srt)
- MicroDVD(.sub/.txt)
- SubViewer2.0(.sub)
- MPL2(.mpl/.txt)
- PowerDivX(.psb/.txt)
- TMPlayer(.txt)
About "System Tools – display system-level alerts" permission: This is useful to block any accidental key entries while you are watching videos. This input block function will make sure that you can watch videos without interruption.



What's new in MX Player 1.7.12





Added screen rotation button.

Added a new orientation option named "use video orientation". This will select screen orientation from video orientation.

Added https protocol support on s/w decoder.

Added an optional to disable double tap gesture.

Improved h/w+ decoder.

Fixed broken h/w+ decoder on Android 3.x Honeycomb and some Snapdragon ICS, Jellybean devices.




تحميل
Download
MoboPlayer 1.3.265 APK Android
Update Date: February 18, 2013


The best video player on Android! Watch any of your videos on a phone without conversion, anytime and anywhere.
We feature the best playback experience and quality.
Our video player supports:
All video formats (need to choose "software decoding" mode in most cases)
Popular subtitle formats such as SRT, ***, and SAA
Subtitles built in MKV, MPV, MOV, and others
Multi-audio streams and multi-subtitles
Playlists and continuous play on same type files
Videos streamed through HTTP, RTSP protocols
Media libraries and sort videos by type
Thumbnail displays of videos


What's new in MoboPlayer 1.3.265



Fixed:No picture while soft-decode on part of devices with Android 4.0 or 4.1

Requirement: 2.0 and up
تحميل
Download
RealPlayer® 1.1.3.0 APK Android
Last Update Date: December 19, 2012
RealPlayer, the popular media player for video, music and photos is the best way to search, discover and play online and on-device videos on your android device. Supported in 9 languages, popular features include online video search, an intuitive user interface, widgets, equalizer, lastFM scrobbling, metadata editing, optimized graphics for high-res devices and more. This all-in-one player is brought to you by RealNetworks, dedicated to bringing you the ultimate media experience.
RealPlayer Features – available with the free RealPlayer app


Online video search, that searches YouTube, Bing and other sites.

Voice commands for search

Videos, Music and photos all in one place

Available in 9 languages

Auto bookmarking of videos

Optimized graphics for high-res devices

Playlists

lastFM scrobbling

Control playback when phone is locked

Sharing on popular social media sites

Move application to SD card

Set your favorite song as a ringtone

Headphones controls

Home screen widgets to control media

Access any file format your device supports

What's new in RealPlayer® 1.1.3.0


Graphic equalizer with ability to save custom settings

Metadata discovery using the Gracenote database

Manual metadata editing

Cross fading for a seamless music experience

RealAudio and RealVideo (rmvb) support

No advertisements

تحميل
Download
Hide It Pro 2.9.5.2 APK Android
Update Date: February 15, 2013
Requirement: 1.6 and up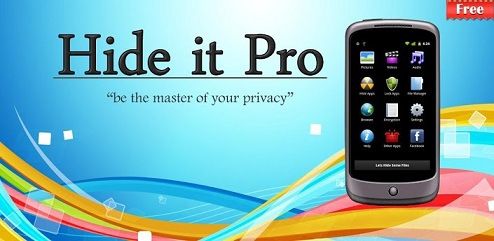 Hide Pictures ,Videos, Applications, Messages , Calls in your phone. COMPLETELY FREE and UNLIMITED version.

This is same as the Audio Manager Apk aka Hide it pro application on your phone except that this version has no ads. Hide the Pictures/Videos you don't want anyone to see.
Features built in video player , gallery , password protection and lots more. Disguises itself as a Audio Manager app which can be used to turn the volumes up and down. but if you Long press on the Audio Manager title the actual Hide It Pro app will launch.
You can hide Images/Videos/Audio Recordings etc. from the Phone's stock gallery by selecting all the pics that you want to hide and selecting SHARE. Applications can be hidden from within the Hide it Pro Apk app.
Audio Manager (Hide It Pro) Apk Features


App disguised behind a fully functional Audio Manager

Super clean and smooth UI.

Proper segregation of videos/pictures audio with dashboard

Categorize media into folders of your choice

Batch(Multi-Select) support for hiding and unhiding files

Unhide entire folders, or select multiple files to unhide at once

Move files between folders

Sort files by date/size/name and sort folders by count/name

Thumbnails for pictures and videos on all devices

Gallery features Pinch to Zoom , Double tap to zoom , One finger hold and move zoom

Slideshow with Fade and Zoom effects

Send/Share pictures , Get picture details and other miscellaneous options

Image for seamless browsing

Special optimization for low end phones. (uncheck the low memory mod from settings to get crisper pics back)

Video player features play/pause/forward/rewind/next video/prev video support

Ability to choose and save custom video player

Disappears from recent apps list

Two lock screen options viz Pin and Password

Escape pin/password for times when you get caught

Has built in full featured file manager with ability to hide/move/share/delete multiple files

Built in encryption tool(with military standard 256-bit AES encryption) to secure your most important files

Special support for Incognito Browser(vBrowser) with hidden bookmarks ,and special ability like downloading from 14+ video streaming websites

Full Support for Locking apps from within the app.

There are a lot more features like custom slideshow durations/slideshow order/effects , custom folder thumbnails etc. but i'll leave some of the secrets of the app to be discovered by the users

Whats new in Audio Manager (Hide It Pro) Apk 2.9.5.2


Changed default theme to white on multiple user complaints.

Fixed crash in encryption part

Fixed crash on hiding files

تحميل
Download
YouTube 4.3.9 APK Android
Last Update Date: February 22, 2013
Requirement: 2.2 and up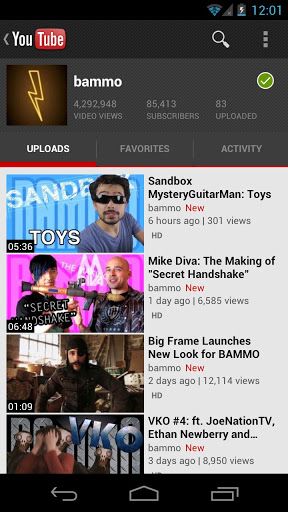 Keep up with your favorite YouTube channels and access the world's videos anywhere with the official YouTube app for Android.


What's new in YouTube 4.3.9



Use your Google+ profile on YouTube

Control TV playback directly from the notification bar

Fullscreen button bug fixed

تحميل
تتحميل
Download
Winamp 1.4.10 APK Android
Last Update Date: February 26, 2013
Requirement: 2.1 and up
Play, manage and sync music from your Mac or PC to your Android device. Winamp for Android offers a complete music management solution (2.1 OS & above) featuring wireless desktop sync (latest Winamp Media Player required), iTunes library import, & access to thousands of internet radio stations with SHOUTcast.


New Features:
* New: Lyrics In-App Purchase
* Fixed: out of memory crash
* Improved: image load time
* Improved: responsiveness of widget players
Core (Free) Features:
* Free Wireless syncing
* Now Supports syncing with Winamp for Mac (beta)
* One-click iTunes library & playlist import
* Over 50k+ SHOUTcast radio stations
* SHOUTcast Featured Stations
* Persistent player controls
* Easily collapsible/expandable Now Playing screen
* Artist news, bios, photos & discographies
* Extras Menu – Now Playing data interacts with other installed apps
* Album art gesturing for track change
* Free Music downloads with Spinner's MP3 of the Day
* Free Music streaming with Full CD Listening Party
* Integrated Android Search & "Listen to" voice action
* Browse by Artists, Albums, Songs or Genres
* Playlists and playlist shortcuts
* Play queue management
* Widget player (4×1 & 4×2)
* Lock-screen player
* Last.fm Scrobbling
* Available in 14 languages
Known Issues:
* Pro Bundle – Gapless playback, Crossfade, & EQ not supported for M4A files on Android 2.1
* Pro Bundle may not be supported/available on older or less expensive devices with chipsets that do not support floating point calculations
تحميل
Dow
nload
SoundHound 5.2.7 APK Android
Last Update Date: January 25, 2013
Features:
◦ Blazing fast music recognition
◦ The world's only singing and humming recognition
◦ LiveLyrics: see lyrics move in time with the music
◦ SoundHound Headlines: brings you free song streams, new artists, and more
◦ Real-time Facebook and Twitter updates from your favorite artists
◦ Facebook and Twitter sharing, listen-on-startup, and geotagging
◦ Buy links, YouTube videos, artist biographies, and much more
تحميل
Download

Wave Control 2.35 APK Android
Last Update Date: November 17, 2012
Requirement: 2.2 and up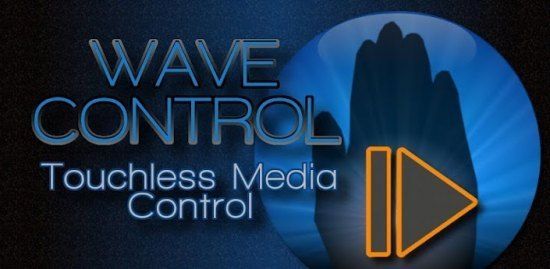 Control Your Phone With a Wave of Your Hand
Uses the proximity sensor to allow control of your music and video playback and calls by waving your hand over your phone.
Works with your favorite media apps: Spotify, Pandora, Winamp, MX Player, and more.
★One of Lifehacker's Best Android Apps 2012★
★One of PC World's Best Android Apps 2012 (so far)★
NEW:
9/7/2012: Tasker Support! Change profiles from Tasker – Find it in the plugin section in Tasker app.
8/17/2012: Control Music playback on your PC with foobar2000 controller Pro – now compatible with Wave Control
This version has purchasable upgrades to pick and choose features as they become available. Pro version gives all current and future features at no additional cost.
Known Issues:
Galaxy Ace, Y, and Fit: Try a different music app for the list further down.
Screen Off not working on One X, Galaxy S Captivate
*Check the Player Compatibility List further down*
Great for:


At your desk – Don't waste time unlocking your phone

Driving – Don't take your eyes off the road to change songs

Cooking – Control your music with your hands covered in dough

Cleaning – Don't worry about getting dirt and grime all over your screen

Eating – Don't worry about smearing all that burger juice on your phone

Working Out- Don't fall off the treadmill trying to unlock your phone

Easy to use, just wave your hand over the sensor (usually located just next to the earpiece).
Holding it there (hover) – Pause/Resume
One wave across – Next Song
Two waves across – Previous Song
Three times – Enable/Disable the controls
Be sure to enable Headset Button Control in your player of choice
Player Compatibility List:


Any Music app that supports "Headset Controls" such as these:

Spotify

Rocket Player

PowerAmp Menu -> More -> Settings -> Headset -> Respond to Headset Buttons

Pandora

last.FM

Slacker Radio

Uber Music

Samsung Music Player (Galaxy S2 and Note.. not Galaxy S, Y)

Google Music

MixZing Menu -> Settings -> Headset and Buttons -> Enable Headset Controls

doubleTwist Settings -> Player Settings -> Use headset controls

Winamp Menu -> Control Headset

DoggCatcher

PodPlayer+

MX Player

Samsung FM Radio

..and more!

Some Notes:
Tip for the hover gesture: if you move your hand away too quickly it'll register a wave
After an action, there is a delay before another gesture will be registered
Practice your wave techniques in the "Last Action" section
If you're getting another player responding to the commands, use the Set Target Media App setting

What's new in Wave Control 2.35

Added Support for Japanese
*IMPORTANT*
The sensor WILL behave differently on different phones. I don't have the resources test on every phone. If there is a problem, please email me to give me a chance to fix it out before leaving a bad review!
Incompatibility List:
*HTC EVO 4G (erratic sensor reading cause commands to trigger on their own)
Permissions Needed:
Wake Lock: To work when the screen is off
Read Phone State: To switch modes when phone is ringing or in-call
Internet: For Ad Supported Version
Access Network State: For Ad Supported Version
Access Coarse Location: This is not GPS — For Ad Supported Version
Write External Storage: For Ad Supported Version
Vibrate Used when app not in foreground or screen is off
Write Settings: For Screen Toggle On/Off action
Billing: For Upgrades Store
Action Bar on pre-ICS created using Action Bar Sherlock
Developed on a Samsung Galaxy SIII
تحميل
Download
WhatsApp Messenger 2.9.1547 APK Android
Last Update Date: January 31, 2013
Requirement: 2.1 and up
WhatsApp Messenger is a smartphone messenger available for Android, BlackBerry, iPhone, Windows Phone and Nokia phones. WhatsApp uses your 3G or WiFi (when available) to message with friends and family. Switch from SMS to WhatsApp to send and receive messages, pictures, audio notes, and video messages. First year FREE! ($0.99 USD/year after)
WHY USE WHATSAPP:
★ NO HIDDEN COST: Once you and your friends download the application, you can use it to chat as much as you want. Send a million messages a day to your friends for free! WhatsApp uses your Internet connection: 3G/EDGE or Wi-Fi when available.
★ MULTIMEDIA: Send Video, Images, and Voice notes to your friends and contacts.
★ GROUP CHAT: Enjoy group conversations with your contacts.
★ NO INTERNATIONAL CHARGES: Just like there is no added cost to send an international email, there is no cost to send WhatsApp messages internationally. Chat with your friends all over the world as long as they have WhatsApp Messenger installed and avoid those pesky international SMS costs.
★ SAY NO TO PINS AND USERNAMES: Why even bother having to remember yet another PIN or username? WhatsApp works with your phone number, just like SMS would, and integrates flawlessly with your existing phone address book.
★ NO NEED TO LOG IN/OUT: No more confusion about getting logged off from another computer or device. With push notifications WhatsApp is ALWAYS ON and ALWAYS CONNECTED.
★ NO NEED TO ADD BUDDIES: Your Address Book is used to automatically connect you with your contacts. Your contacts who already have WhatsApp Messenger will be automatically displayed.
★ OFFLINE MESSAGES: Even if you miss your push notifications or turn off your phone, WhatsApp will save your messages offline until you retrieve them during the next application use.
★ AND MUCH MORE: Share location, Exchange contacts, Custom wallpaper, Custom notification sounds, Landscape mode, Precise message time stamps, Email chat history, Broadcast messages and MMS to many contacts at once and much much more!


What's new in WhatsApp Messenger 2.9.1547



Fix for unable to send message when there are less than 7 days remaining of service.

تحميل
Download
Nimbuzz Messenger 2.4.1 APK Android
Last Update Date: February 26, 2013
Requirement: 1.6 and up


Free messages, Free Calls. Unlimited!
Nimbuzz Messenger combines the power of internet and smart phone messenger into one, and lets you make cheap international voice calls, send unlimited chat messages, share files on any mobile device across popular messengers. Nimbuzz Messenger is available on Android, iOS, Blackberry, Symbian, Java, Windows and Mac.
Nimbuzz Messenger lets you chat with your buddies on Facebook, Gtalk, Yahoo Messenger 24×7 for free.
Connect your address book and share unlimited photos, files, music and videos with other friends of yours on Facebook, Yahoo Messenger and Gtalk . You can also connect with your friends on Twitter using our popular chat buddy.
Nimbuzz Messenger is super-popular and our 100+ million registered users across platforms prove that. Nimbuzz Messenger is available for every smartphone and feature phone, so go ahead and tell your friends to download Nimbuzz Messenger.
Below is the list of Nimbuzz Messenger's amazing features that take your mobile IM experience to the next level:
• FREE HD VOICE CALLS – Cheap International HD quality voice calls for free with all your Nimbuzz Messenger contacts

• FREE MESSAGING – Replace SMS with unlimited free chat. Connect with multiple IM accounts and have them in one list (Facebook, Yahoo Messenger, Gtalk)

• GROUP CHAT – Enjoy group conversations by sending text messages to your contacts in a single group.

• CHATROOMS – Make new friends in chat rooms and share your location for easy face-to-face meet up.

• FREE PUSH NOTIFICATIONS: Appear always online and be available to chat with Push Notifications for incoming messages.

• OFFLINE MESSAGES: Even if you miss your push notifications or turn off your phone, Nimbuzz saves your messages offline until you retrieve them during the next application use

• CHEAP INTERNATIONAL CALLS – Buy Nimbuzz Out credits and make really cheap international calls to mobile and landline

• SIP VOIP ACCOUNTS – Connect to any of our existing SIP partners or to any other SIP provider and enjoy extremely low cost calls

• CHAT BUDDIES – Use our popular chat buddies for Twitter, Cricket, Astrology etc.

• AND MUCH MORE: Custom chat wallpaper, Landscape mode, Contact sorting, improved Presence Icons, file sharing, precise message time stamps, Chat history, N-world, free Avatars and much more.


What's new in Nimbuzz Messenger 2.4.1



Faster file sharing among friends

Improved connectivity

Bug fixes & performance improvements

تحميل
Download
Skype – free IM & video calls 3.2.0.6673 APK Android
Last Update Date: February 26, 2013
Requirement: 2.1 and up




Free voice and video calls to anyone else on Skype, whether they're on an Android, iPhone, Mac or PC, as well as IMs to your friends and family, no matter where they are.
Features:
- Skype to Skype IMs, video and voice calls are free* over 3G or WiFi.
- Make low-cost calls and SMS to mobiles or landlines from your Android smartphone or tablet.
- Send pictures, videos and files to any of your contacts.
- Enjoy high-quality sound when you call anyone else on Skype.
- Talk face to face or show what you're seeing with front and rear-facing cameras.
-Talk to your Windows Live Messenger friends on Skype. Sign into Skype with your Microsoft account and have your Messenger, Hotmail and Outlook contacts in one place.
Due to Android restrictions, devices running Android 2.2 will only be able to use the rear-facing camera.
Devices with Android 2.3 or higher will be able to use both front and rear-facing cameras.
* Operator data charges may apply. We recommend using an unlimited data plan or WiFi connection.


What's new in Skype – free IM & video calls 3.2.0.6673



'Classic view' option for tablets

Performance improvements and fixes

تحميل
Download
GO SMS Pro 4.75 APK Android
Last Update Date: February 21, 2013
Requirement: 1.6 and up




GO SMS Pro is the most user-welcomed messaging app, not only better than the system SMS's UI & UE, but also provides theme DIY, GO Chat FREE message, cloud backup, private box, security lock, SMS blocker, and some other useful plug-ins. Recommend to you!
Main features:
- New message popup on launcher, quickly view and reply. The latest version supports full-screen GO Popup(Theme Store – GO Popup)
- Hundreds beautiful themes, constantly update
- GO Chat free IM message, supports group chat, voice talk, handwritten, graffiti, etc.
- GO Share(super SMS), share files with your friends in just one touch
- Private box, hide his/her sms, only you know where it is, so to protect your messages privacy
- Cloud backup, helps backup sms to our server and protect messages from being lost
- Scheduled SMS. Set a scheduled time, day/week/month/year, and sent in the future
- SMS blocker, smart to block spam messages from blacklist, keywords, or unfamiliar number
Useful features:
- App Center supports long press icon and drag, or overlap two icons to create folder
- My Center. Complete simple tasks to earn credit, free exchange beautiful themes (Application Center, or Menu – services)
- Auto-reply feature, helps you reply sms automatically when in meeting, driving car, or other cases that your hands are not available temporarily. (Menu – services – Tools)
- Set security lock to protect system SMS and GO SMS(Menu – services), also supports lock to protect some specific contacts
- Night mode, protects eyes by reducing the screen brightness and color values(Menu – Gemeral)
- Mass festival blessing phrases and greeting cards(Menu – services – onlines)
- Message counter, add up the amount of SMS/MMS sent in one month, maybe you need it
Tips:
1. Search 'GO SMS theme' in Google Play Market or GO SMS Pro Theme Store and download(Menu – General – theme, or Application Center – Theme Store)
2. More extended plug-ins can be installed from the App Center(On the left side of the Message list interview)
3. To avoid receiving double notifications, please turn off the system SMS and other third-party SMS apps' notification related settings
4. We provide you a variety of useful features and services in the Menu, such as batch mode, search, settings, etc.
5. GO SMS Pro deeply supports personalized settings, includs notification(icons, ringtones, LED light, vibration), SMS signature, interview background settings, etc.
6. You can DIY your own theme by Theme Maker plug-in or website(gosmstheme.goforandroid.com), and upload to share to others
7. Conversation list and chat bubbles are supported to long press, have a try
8. Folder feature includes inbox/outbox/drafts/favorite box, etc.
9. Conversation interview – long press bubble, choose 'Favorites', then copy it and kept in the Favorite box
10. Other features you may like: Group texting, Emoji plug-in, 1×1 & 4×2 widget, private notification mode, notification reminder, FB contacts avatar sync plug-in, etc.


What's new in GO SMS Pro 4.75



Add two series lovely stickers, find them at the bottom tab of conversation view

Optimize the APN setting, improve the MMS successful rate

Add premium setting to team sponsored messages

Other UI/UE improvement and bugs fix

تحميل
Download

Yahoo! Messenger 1.8.3 APK Android
Last Update Date: October 25, 2012
Requirement: 2.0.1 and up


Experience the faster, smarter, richer Yahoo! Messenger – made for your Android
The official Yahoo! Messenger app for Android


Free Voice & Video calls (Beta)

Chat with Facebook friends

Free international SMS

Share Photos & Video

Chat with Windows Live friends

Stay online on Android & PC at the same time, receive messages only where you are active

Important:
You need to install the latest Yahoo! Messenger Voice and Video Plug-in to enable the call features
Video (Beta) requires OS 2.3 and the Yahoo! Messenger Plug-in (OS2.2+ for myTouch 4G and EVO)
SMS text messages can be sent for free to phone numbers in USA, Philippines, Vietnam, India, Indonesia, Malaysia, Canada, Pakistan, Kuwait and Thailand
Currently supported with the latest Yahoo! Messenger for PC


What's new in Yahoo! Messenger 1.8.3



No ads: we've removed all graphical ads from Yahoo! Messenger, so your experience is even more enjoyable.

Performance and stability improvements

تحميل
Download


Opera Mini web browser 7.5.1 APK Android
Last Update Date: January 10, 2013
Requirement: 1.5 and up


Try the world's fastest Android browser!
- FAST: Opera's speed and efficient controls put it ahead of all other browsers.
- EASY: Surf the web on your mobile as easily as on a desktop computer.
- SAVE MONEY: Reduce data costs by up to 90% with our unique compression technology.
And it's completely free to install and use.
Other great features:
– Speed Dial shows you all of your favorite websites at a glance. Pull them up with one tap!
– Smart Page is your own personal window on the web. It gives you instant updates from your social networks, along with the latest news, entertainment, and sports.
– Tabs let you keep multiple pages open and switch between them.
– Reading online is better with page sizes, address bars and toolbars that adjust automatically.
Download Opera Mini for yourself today!
Also check out Opera Mobile, the premium experience when on Wi-Fi or wireless broadband.


What's new in Opera Mini web browser 7.5.1



This latest version of Opera Mini contains a variety of bug fixes, along with stability and performance improvements.

تحميل
Download
UC Browser for Android 8.6.1 APK Android
Last Update Date: February 18, 2013
Requirement: 2.1 and up




UC Browser for Android provides you fast and smooth Web surfing experience. It's a totally free app. Adaptable configuration helps you adjust your way of browsing under different network connections, allowing you to reduce data costs and speed up page loading with compression. Share the best Android browser with your friends by clicking the Google+ and the "Tweet" buttons on the right.


Features:
- Share: Share your favorite pages or contents to Facebook, Twitter, Google+ with a simple press of the Share button.
- Vox: Voice control over UC Browser, very fun way to give commands.
- Multi-Touch: Play with UC Browser with your gestures, discover a great array of gesture commands.
- Download Manager: Fast and stable download speed, with convenient file management. Download your ringtones, wallpapers and games from Zedge, CNET and other popular sites with the powerful Download Manager.
- Quick Reads: This RSS Reader keeps you up to date with news from NY Times, CNN, USA Today etc.
- Autofill: Suggestions will be shown once you start typing in the address bar.
- Night Mode: Better browsing in dark environments.
New Updates:
1. Better Homepage: You can add more websites you like on your homepage. You can also find more interesting websites and services by using our site navigation page.
2. Auto Reconnection for Download: In an unreliable network environment, UC Browser will reconnect failed download tasks for you automatically.
3. Improved Language Display: Persian, Arabic and Korean text can be displayed normally on webpages.
4. Memory Optimization: Less memory usage when opening many tabs.


What's new in UC Browser for Android 8.6.1



Better Homepage: You can add more websites you like on your homepage. You can also find more interesting websites and services by using our site navigation page.

Auto Reconnection for Download: In an unreliable network environment, UC Browser will reconnect failed download tasks for you automatically.

Improved Language Display: Persian, Arabic and Korean text can be displayed normally on webpages.

Memory Optimization: Less memory usage when opening many tabs.


تحميل
Download

Firefox Browser for Android 19.0 APK Android
Last Update Date: February 19, 2013
Requirement: Varies with device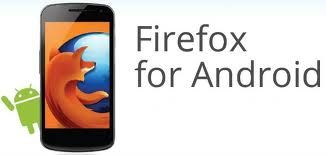 Firefox for Android is the free mobile web browser that puts the power of the open web in your hands. The official Mozilla Firefox android browser is fast, easy to use, & customizable, with the latest security and privacy features to help you stay safe on the internet.
Fast— Access, browse, and search the web at blazing speeds
Smart— Keep your favorite sites and mobile videos at your fingertips with smart searching, easy-to-use tabs, and desktop-to-mobile Sync features
Safe— Make sure your Android web browser stays safe & private with extensive security settings, add-ons, and features like Do Not Track
Features:
★ Add-ons: Customize your web browser just the way you like it with add-ons including ad-blocker, password manager, and more
★ Awesome Screen: Firefox's Android browser keeps everything organized so you don't have to. The Awesome Screen automatically sorts your favorite sites onto one, easy-to-read page
★ Awesome Bar: Firefox learns from you as you browse, so you never have to waste time looking for a website. Search your Top Sites, Bookmarks, and History, and Firefox will help you find the site that you are looking for—with little to no typing.
★ Fast: Get to the internet faster, with quick start-up and page load times
★ HTML5: Experience the unlimited possibilities of the mobile internet with support for HTML5 and Web APIs
★ Mobile Video: Firefox's Android browser is perfect for mobile video, and has mobile video support for a wide range of video formats including h.264
★ Reader Mode: Automatically transform cluttered articles and stories into beautiful, easy-to-read pages right in your browser
★ Security: Keep your browsing safe & private. Control your privacy, security and how much data you share on the web.
★ Sync: Sync your Firefox Desktop tabs, history, bookmarks, and passwords to all your devices and streamline your browsing
For a complete list of features, check out mzl.la/FXFeatures

Curious about add-ons? Check out add-ons for:
★ Browsing: Adblock Plus, AutoPager, Full Screen mobile, and more
★ Security: LastPass Password Manager, NoScript, Dr. Web LinkChecker, and more
★ Reading: AutoPager, Readability, X-Notifier lite, and more
★ Watching: Low Quality Flash, TubeStop, and more
★ Social Networks: Hootbar, Shareaholic, Foursquare, and more




What's new in Firefox Browser for Android 19.0



Support for themes

Lowered CPU speed requirement from 800MHz to 600MHz

Support for Traditional Chinese and Simplified Chinese localizations

Learn more: Firefox Notes - Mobile


تحميل
Download

FRONTLINE COMMANDO v2.0.4 Mod(Unlimitied money) Apk Android game
Requirements: Android 2.1 and up




Overview:ONE MAN. ONE WAR. YOU ARE THE FRONTLINE COMMANDO.

As the sole surviving Commando of a renegade attack against a ruthless dictator, you are stranded on the frontline and hell-bent on payback. You must use all of your specialized skills to survive the onslaught of the enemy forces and avenge your fallen soldiers.

SEE AND FEEL THE ACTION
The ultimate 3rd person shooter with stunning console quality visuals, precise controls, advanced physics and destructibles. Jump in the heat of battle and push your Android device to the limit!

COMPLETE DEADLY MISSIONS
Emerge from destructible cover points to take down helicopters, jeeps and heavily defended enemy bases. Fight off increasingly difficult waves of enemies over a variety of combat mission types.

COMMAND AN ARSENAL OF DEADLY WEAPONS
Take to the frontline with an artillery of assault rifles, sniper rifles, shotguns, rocket launchers, med kits, armor and more!

Use of this application is governed by Glu Mobile's Terms of Use. Collection and use of personal data are subject to Glu Mobile's Privacy Policy. Both policies are available at Glu | The Leader in 3D Freemium Mobile Gaming. Additional terms may also apply.

What's in this version:
As the sole surviving Commando of a renegade attack against a ruthless dictator, you are stranded on the front lines and hell-bent on payback.
SEE AND FEEL THE ACTION
Frontline Commando is the ultimate 3rd person shooter with stunning console-quality visuals, precise controls, advanced physics and destructibles. Jump in the heat of battle now!
Get some combat essentials to stay in the fight! Airstrikes will rain terror on your foes while you quickly heal your wounds with a Medkit.

Mod:
Unlimited money and Glu

More Info:
Code:
https://play.google.com/store/apps/details?id=com.glu.modwarsniper

Download Instructions: No Need SD DATA,just download and install
تحميل
Download

Mirror 1
Mirror 2

Between – APP For Couples 1.4.13 APK Android
Last Update Date: February 21, 2013
Requirement: 2.2 and up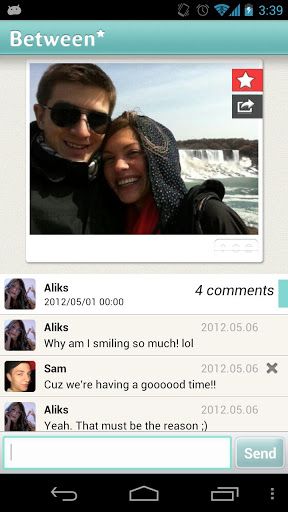 Between is a beautiful space where you can share all your moments only with the one that matters.
Chat and talk for free, share photos to create a timeline just for the two of you.
Check and plan your special days together and set reminders for them.
Create, share and remember all your moments with your special someone.

Get started now!


Get connected to only one other person to create a space just for the two of you

Send text messages, voice mails, photos, and memos for free

Upload photos to create a timeline automatically arranged by date

Make comments on photos and get instant notifications about your partner's most recent updates

Bookmark your favorite photos and memos to view them separately in the Memory Box

Find special deals and offers for you in the Event Box

تحميل
Download
Adobe Flash Player 11 11.1.115.34 APK Android
Last Update Date: December 11, 2012
Requirement: Varies with device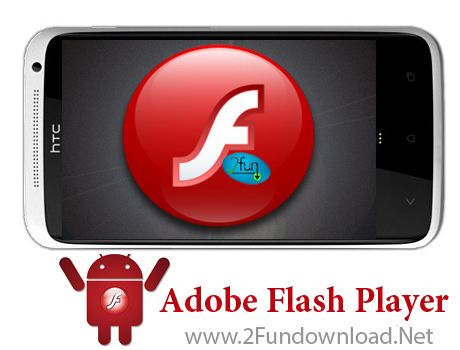 *** NOTE: FLASH PLAYER IS NO LONGER BEING UPDATED FOR NEW DEVICE CONFIGURATIONS. FLASH PLAYER WILL NOT BE SUPPORTED ON ANY ANDROID VERSION BEYOND ANDROID 4.0.x ***
While Flash Player remains on Google Play for installation on Android
devices that are certified by the manufacturer, installing Flash Player on
an uncertified device may result in unexpected behavior and can potentially
destabilize your device. A list of certified devices can be found at
http://www.adobe.com/go/certifieddevices. Flash Player WILL NOT be
supported on any device shipped with or upgraded to an Android version
beyond Android 4.0.x
By clicking "Install" I agree to the License Agreement terms at
http://adobe.com/go/eum. Manage your privacy settings at
https://settings.adobe.com/flashplayer/mobile.


What's new in Adobe Flash Player 11 11.1.115.34



This update to Adobe Flash Player 11 has performance


improvements and bug fixes related to security and stability.

The complete set of release notes can be found at: Release Notes | Flash Player® 11.5 AIR® 3.5

تحميل
Download
Viber : Free Calls & Messages 2.3.5.329 APK Android
Last Update Date: February 21, 2013
Requirement: 2.0 and up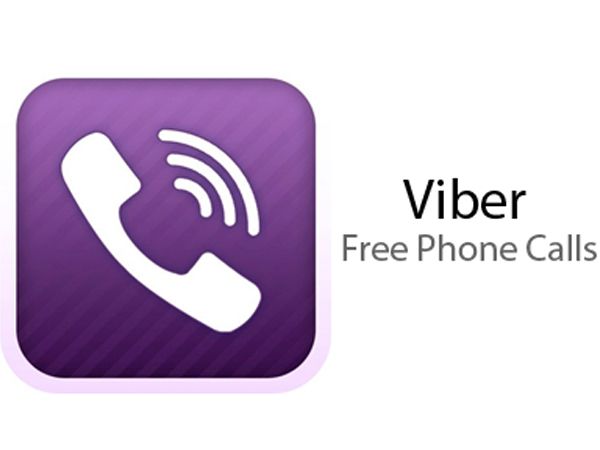 Viber allows you to call, text, and send photos worldwide for free to over 140 million users. Viber is available for Android, iPhone, Blackberry, Windows Phone and many more devices and platforms. Viber lets everyone in the world connect. Freely.
***WHY VIBER?***
* Free calls with HD sound quality
* Free text and photo messaging
* Simple to use
* Always on
* Ad free
* 100% free (*)
__________
(*) Network data charges may apply


What's new in Viber : Free Calls & Messages 2.3.5.329



More bugs fixes and improvements following your feedback.

تحميل
Download

Facebook 2.2.1 APK Android
Last Update Date: February 25, 2013
Requirement: Varies with device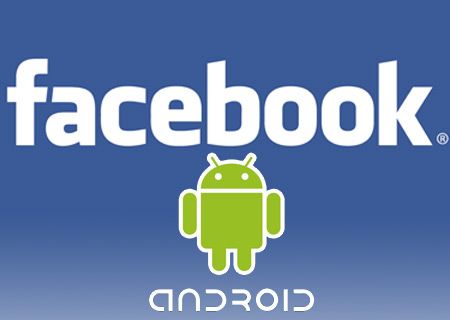 Keeping up with friends is faster than ever.
• See what friends are up to
• Share updates, photos and videos
• Get notified when friends like and comment on your posts
• Text, chat and have group conversations
• Play games and use your favorite apps
Facebook is only available for users age 13 and over.
Terms of Service: http://m.facebook.com/terms.php.


What's new in Facebook 2.2.1



Change your cover photo right from your timeline

Fixed issues with find friends prompt and image loading

تحميل
Download
Temple Run 1.0.8 APK (Game)
Last Update Date: September 25, 2012
Requirement: 2.1 and up


Run for your life!
The addictive mega-hit Temple Run is now out for Android! All your friends are playing it – can you beat their high scores?!
You've stolen the cursed idol from the temple, and now you have to run for your life to escape the Evil Demon Monkeys nipping at your heels. Test your reflexes as you race down ancient temple walls and along sheer cliffs. Swipe to turn, jump and slide to avoid obstacles, collect coins and buy power ups, unlock new characters, and see how far you can run!
"In every treasure hunting adventure movie there's one scene in which the plucky hero finally gets his hands on the treasure but then has to navigate a maze of booby traps in order to get out alive. Temple Run is this scene and nothing else. And it's amazing." – SlideToPlay.com


What's new in Temple Run 1.0.8



We added a bunch of new offers to get free coins

We fixed a bunch of bugs

تحميل
Download
Tango Text, Voice, Video Calls 2.6.38168 APK (Application)
Last Update Date: February 15, 2013
Requirement: 2.2 and up




Tango is your complete mobile communication solution that finally combines all the ways you want to engage with family and friends in a single app! The highest quality video calls, phone calls, text messages, games, picture sharing and more are all available for FREE! Join the over 90M users from around the world using Tango to share their emotions with friends and family.
✭ Easy to use
‣ No login & password – create an account in seconds
‣ Tango automatically finds your friends using Tango
‣ Calls and messages work just like they do on your phone
‣ Works across most smartphones, tablets, & PCs (For example, iPhones can connect with Android phones and tablets)
‣ Great quality on 3G, 4G, and Wi-Fi
✭ Communicate your way, all in one app
‣ Highest quality video calls on mobile
‣ Make audio calls and push to talk
‣ Send text messages, pictures & video, audio & video messages
‣ Play fun games together during a call
✭ Fun, engaging, personal & only in Tango
‣ Personalize your calls and messages with Tango Surprises – fun animations to uniquely express yourself
‣ Challenge your friends with games duringyour calls
‣ Animations, filters, & avatars make your calls more fun
‣ Send a card through Tango to your loved ones to let them know you're thinking about them
‣ Find all your pictures in a central photo gallery
✭ Free
‣ All video and audio calls are free and don't use your minutes
‣ Messages are free and don't use your text plan
‣ Free calls and messages internationally


What's new in Tango Text, Voice, Video Calls 2.6.38168



New! Find all your pictures and videos from your Tango chat threads in the central gallery.

Bug Fixes

تحميل
Download
Twitter 3.7.1 APK Android
Last Update Date: February 12, 2013
Requirement: 2.1 and up


Wherever you are, Twitter brings you closer.
Essential: An organized stream of Tweets that delivers the best content to you.
Instant: All the media, news, events, and information you need.
Personal: Your world, expressed in Tweets and photos.
Search in real time. Follow people you'd like to know. Watch rising trends.


What's new in Twitter 3.7.1



Search shows a relevant mix of people, Tweets and photos.

Discover delivers a stream of Tweets, accounts to follow and more.

Links open instantly when you tap on URLs in your stream.

Connect now shows interactions. Go to settings to select "view mentions only".

Improved support for Arabic, Farsi and Hebrew (Android 4.0 and higher).

Twitter for Android 3.7.1

Fixed crash when tapping tweet for Thai language users

Other bug and crash fixes

تحميل
Download
Angry Birds Star Wars 1.1.2 APK (Game)
Last Update Date: January 31, 2013
Requirement: 2.2 and up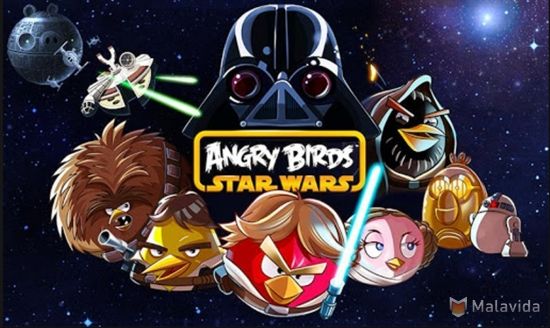 JOIN THE ANGRY BIRDS IN THEIR BIGGEST ADVENTURE YET!
A long time ago in a galaxy far, far away… a group of desperate rebel birds faced off against a galactic menace: the Empire's evil Pigtroopers!
Rebel birds, striking from a hidden base, have won their first victory against the evil Imperial Pigs. During the battle, Rebel spies managed to steal secret plans to the Empire's ultimate weapon, the PIG STAR, and are racing to deliver the plans to the Rebel Birds. Now they need your help!
Join an epic adventure with the Angry Birds in the legendary Star Wars™ universe! Use the Force, wield your lightsaber, and blast away Pigtroopers on an intergalactic journey from the deserts of Tatooine to the depths of the Pig Star — where you'll face off against the terrifying Darth Vader, Dark Lord of the Pigs! Can you become a Jedi Master and restore freedom to the galaxy?
Time to grab your lightsaber and join the adventure! May the birds be with you!
HOURS AND HOURS OF ENGAGING GAMEPLAY – Explore more than 100 levels in iconic locations like Tatooine and the Pig Star. Can you dodge Imperial pigs, laser turrets, Tusken Raider pigs, and the dark side of the Force to get all three stars?
NEW GAMEPLAY MECHANICS – Use lightsabers, Blasters and Jedi powers to wreak havoc on the Imperial Pigs!
LEVEL UP YOUR BIRDS – Keep playing and level up your birds to improve their skills!
SECRETS AND HIDDEN GOODIES – Can you unlock all the R2-D2 and C-3PO bonus levels?
FREE UPDATES – This is only the beginning of the epic saga!
THE MIGHTY FALCON
Stuck on a tricky level? Earn stars and call the Mighty Falcon to rain down the destruction. New goals, achievements and gameplay!
PATH OF THE JEDI
The ultimate training ground for a Young Jedi, this episode features 40 Dagobah Challenge Levels with Jedi Master Yoda! Master the Path of the Jedi to unlock the ultimate Lightsaber! Available as an in-app purchase, or by earning three stars on every level.
This free version of Angry Birds Star Wars contains third party advertisements. Please see our privacy policy for additional information


What's new in Angry Birds Star Wars 1.1.2



After the epic Battle of Hoth, the Rebel Birds have barely escaped the ice planet with the Pigtroopers in close pursuit! There's an a******* field close by that could provide some cover... but watch out, there's more to it than meets the eye!

Make your way through 20 nail-biting levels!

Discover 2 new bonus levels!

Watch out for mynock pigs in the belly of the a*******!

Make a daring escape in an epic moving boss fight!

تحميل
Download

Google Earth 7.0.3 APK
Last Update Date: February 20, 2013
Requirement: Varies with device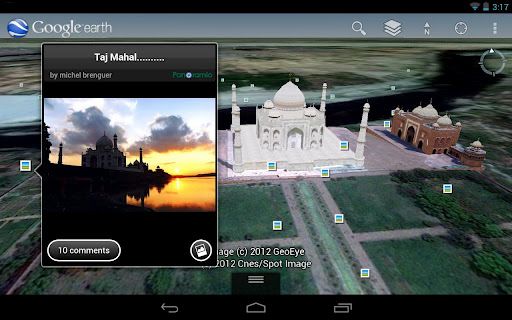 Fly around the planet with a swipe of your finger with Google Earth for Android. Explore distant lands or reacquaint yourself with your childhood home. Search by voice for cities, places, and businesses. Browse layers including roads, borders, places, photos and more. Visit the Earth Gallery to find exciting maps such as real-time earthquakes, planes in flight, hiking trails, city tours, and more.
Use the new "tour guide" to easily discover exciting new places to explore. With a quick swipe on the tab at the bottom of the screen, you can bring up a selection of virtual tours from around the globe.
With new 3D imagery, you can now fly through complete 3D recreations of select cities, including San Francisco, Boston, Rome, and others. With every building modeled in 3D, you truly get a sense of flying above the city. 3D imagery is available on select devices, including most tablets.
You can easily navigate with your fingers, using:
* A one finger swipe to move the globe
* A two-finger pinch and rotate to zoom in and out and rotate your viewpoint
* Two-fingers swiped together to tilt your view
* A one-finger double-tap to zoom in
* A two-finger double-tap to zoom out


What's new in Google Earth 7.0.3



Bug fixes



Download
NQ Mobile Security & Antivirus 6.8.02.00
Last Update Date: February 5, 2013
Requirement: 2.0 and up


Protect your phone with the West Coast Labs certified NQ Mobile Security & Antivirus. Download for FREE now!
Protect your android phone and tablet with NQ Mobile Security & Antivirus from virus, malware, spyware, trojans and phone hacking. Download NQ Mobile Security for Phone Protection, features including: antivirus, anti-harassment, system optimization, privacy protection, phone locator, data backup, safe browsing and traffic monitoring for your Samsung Galaxy S III, Samsung Galaxy Note II, Samsung Galaxy Nexus, HTC One X, HTC One S, LG Optimus, Motorola Droid Razr Maxx, Huawei etc.
Features and Benefits:
–Anti-Virus & Security Protection–
-Antivirus: blocks viruses, malware, spyware and trojans, and uninstalls malicious apps to protect your phone.
-Scan and detect threats: scan every installed apps & check your device's security status.
–Make sure you are protected from the latest threats by downloading the latest virus database update (premium)
-Safe browsing: NQ web shield protects you from phishing, fraud, harmful sites and malware to ensure safe web-surfing.
-Safe download: real-time app scanner to block insecure apps during downloading.
Automatic virus database update (premium)
Anti-eavesdropping protection (premium) : scan and alarm if spyware is installed on your phone.
Safe online banking (premium): protects mobile payment and transactions on your phone.
Call &SMS Blocker: Block spam SMS and harassing calls
-Protect yourself against unwanted calls & texts.
-Set up your phone to filter out blacklisted number(s) or anyone who's not in your contacts.
-Intercepted calls & texts can be easily viewed in the app.
-Choose to only get calls & texts from the contacts you whitelist.
System Optimization
-Device optimization: ensures your Android phone is running at top speed by closing apps/killing tasks that run in the background without your knowledge
-Optimization shortcut allows you to speed up your device by simply tapping its icon on the desktop instead of entering the app.
Find Your Phone
-Remote phone tracking and location: Find your lost or stolen phone from NQ Space website (i.nq.com).
-Remote contact backup ensures you don't lose any important contact even the phone is missing.
-Get an alert when there is an SIM card change on your phone.
Anti-theft features (premium):
Intruder Alert: Once activated by remotely locking your lost phone, it will snap a photo to identify who is holding your missing phone and attempt to break in. (Front facing camera required.)
Sound an Alarm: it can sound a loud alarm upon command and make it easier to find the lost phone
Delete Your Data: Completely wipe all the private data stored on your lost phone, including pictures, texts, contacts, call history, account info, and more.
Network Manager
-Traffic monitoring: provides real-time updates on data usage to ensure you don't go over your monthly package limits
-Provides report on traffic usage trends and statistics over the past 30 days
-Provides apps' traffic consumption ranking
Privacy Protection
-Privacy protection: monitors apps' access to your private data like contacts, location, SMS messages & identity info without your permission, and uninstall untrustworthy apps.
Backup & Restore
-Backup & restore: easily backup data on mobile phones. Can run on different operating systems including iOS, Android, BlackBerry or Nokia phone and easily transfer your backup data among those platforms through a free account at NQ Space website (i.nq.com).




What's new in NQ Mobile Security & Antivirus 6.8.02.00



Improved the optimization shortcut

Optimized virus database updating process

Updated interface in the User-Feedback.

Optimized NQ account password reset process

Bug fixes to the Update User Information function on the GT-I9000 devices

Known Issues
Multiple clicks on "Add a shortcut for Optimization" may create no icon or multiple icons.
Financial Protection prompt box won't be displayed on some Android 4.1 phones.
تحميل
Download

Flashlight HD LED 1.49 APK
Last Update Date: January 31, 2013
Requirement: 2.1 and up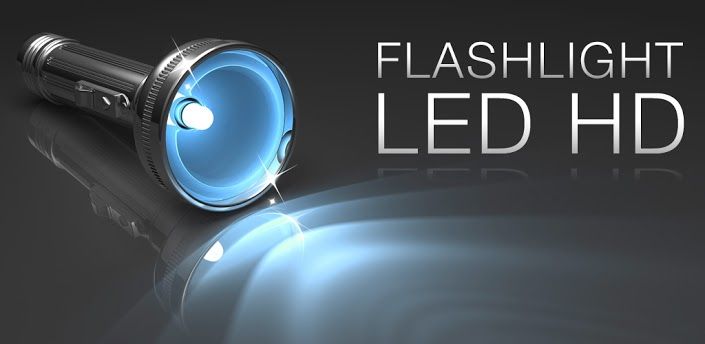 There are many flashlight apps, so why get this one ?
- It is simple and well designed
- launch it and get light instantly by pressing one button
- uses the integrated FlashLight
- also uses your full screen as a light source (works on all devices)
- add a widget for quick access
Try it. It's simply the best at what it does.
This app is compatible with most phones including those on which other apps do not work. This includes for example : Droid Bionic, X2, Motorola RAZR, Sony Xperia Arc, HTC Wildfire, LG Optimus Black / 3D/ Ally, Motorola Defy, Milestone, Samsung Galaxy Nexus, SHARP… and much more !


What's new in Flashlight HD LED 1.49



Respects silent mode

Root mode fixes

Various compatibility and stability fixes

Download
ASTRO File Manager / Browser 4.2.464 APK
Last Update Date: February 21, 2013
Requirement: Varies with device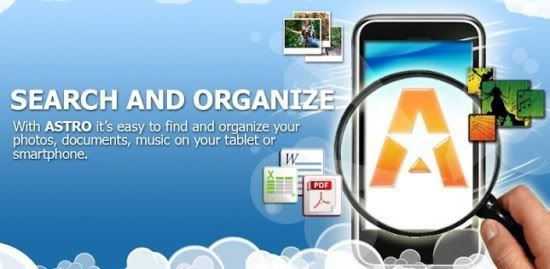 STRO File Manager has 35 million downloads on the Android Market and 330,000 reviews!


Browse and organize your pictures, music, videos or documents on your phone, tablet, PC or on cloud services like Facebook Photo Albums, Dropbox, Google Drive, SkyDrive. It's like Windows Explorer or Mac's Finder.
It's picture view works better than standard galleries and ASTRO is in dozens of Top Ten Android App lists and has been recommended in books. DOWNLOAD NOW.


What's new in ASTRO File Manager / Browser 4.2.464



Box integration.

View Settings allows you to change size of icons.

Fixed:

ASTRO NO LONGER RUNS IN BACKGROUND

Shortcut (the Star) Creation & Deletion works

Search & Advanced Search
** Click "My Files" for file management (copy/move/delete/etc) **
* NEW: Facebook Photo support
* NEW: New Picture Gallery
* NEW: Image Viewer enhancements including rotate picture
* SkyDrive, Google Drive, Dropbox support

Download
ES File Explorer File Manager 1.6.2.5 APK
Update Date: January 21, 2013
Requirement: 1.6 and up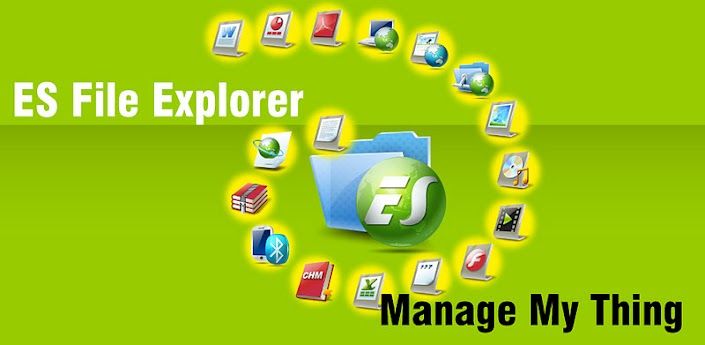 ES File Explorer is a free, full-featured file and application manager.
It functions as all of these apps in one: file manager, application manager, task killer, cloud storage client (compatible with Dropbox, Google Drive, SkyDrive, Box.net, Sugarsync, Yandex, Amazon S3, and Ubuntu One), FTP client, and Samba client.
It provides access to pictures, music, video, documents, and other files on both your Android devices and your computers.




What's new in ES File Explorer File Manager 1.6.2.5



Support add multi accounts for cloud

Support root mode for x86 cpu

confirm one key install

Download
File Manager 1.15.6 APK
Last Update Date: February 25, 2013
Requirement: 1.6 and up


Full featured file manager on Android, fresh UI design and user friendly functions!
Includes:
* 3 sets of commercial icons for 80+ different file types, toolbar and menu items
* Multiple resolution support
* Support 19 languages
* Cut, copy, paste and cancellable progress dialog
* List and grid view for file browsing
* Compress and decompress support
* Search and share files
* Multiple selection and sorting support
* Support both local and remote(LAN/SMB) file systems
* Support FTP, FTPS and SFTP
* Play streaming media from LAN and FTP without download
* Support cloud storage including Dropbox, Box, Google Drive, SkyDrive and SugarSync .
* Thumbnail for photo, video and apk files
* Support file shortcut on Home screen for easily access
* Root Explorer for rooted devices
* Built-in text editor, image gallery and swf player


What's new in File Manager 1.15.6



Improve transfer speed for FTP connections.

Smoother scrolling in files list view.

Fix cursor problem of text editor on dark theme.

Fix some bugs when extract RAR files.

Fix some ANR bugs.

Download
Easy Installer 1.2.3 APK
Last Update Date: October 25, 2012
Requirement: Varies with device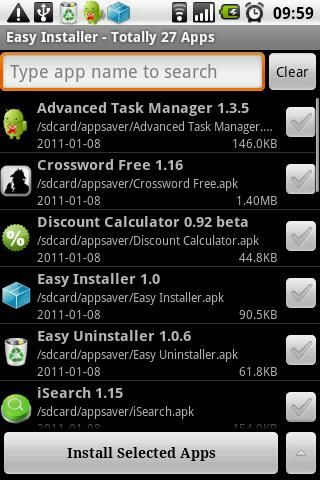 INFOLIFE, Make Life Easier!

Best app installer to install apps from SD card.
Easy & fastest tool to install apps(.apk) from SD card.
Feature



Install apps from SD card

Delete apps from SD card

Batch install & delete

Filter apps by name

Various sort mode

Send apps to friends by email

Search apps in Google Market

Efficient cache mechanism

Support froyo & Gingerbread

Easy Installer is a tool to install apps from apk files on SD card. It will list all the apk files on the SD card, and you can select apps that want to install, and click "Install Selected Apps" button to install them. You can type the keyword in the textbox in the top to search the apps that you want to install, and you can click "Menu"->"Sort" to sort apps in different sort types. Long click on the specified app in the list, there will be a poped up context menu to provide more options. You can send the apk files by email by click "Send", and you can search the app in the google market by click "Search Google Market".

If there is a apk file on the SD card but you cannot find it in the app list, you can just clear scan cache in setting, and restart the app, it will re-scan the apk files on the SD card again and rebuild the cache of apk files to install.

What's new in Easy Installer 1.2.3




Fix FC bug caused by Google Admob SDK

Download
ES Task Manager 1.3.1 APK
Last Update Date: May 14, 2012
Requirement: Varies with device
Save Battery,
Free Memory,
Kill Task,
Uninstall App,
Speed up the phone
Uninstall the older version first before installation if you meet issues(such as widget disappear, cannot start,…).
*add important app to ignore list to avoid to be killed!
ES Task Manager could be integrated in ES File Explorer.


What's new in ES Task Manager 1.3.1



Fix issues on ICS(Android 4.0)

Long press Menu to sort it

Add widget icon on process list

Download
Google Maps 6.14.3 APK
Last Update Date: February 20, 2013
Requirement: Varies with device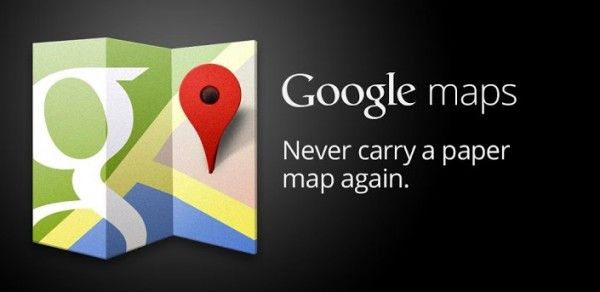 Download the latest release of Google Maps, and never carry a paper map again.
Google Maps for Android with Navigation (Beta) has:
* Detailed maps with 3D buildings
* Voice guided turn-by-turn GPS navigation
* Driving, public transit, biking, and walking directions
* Live traffic information to avoid congestion
* Local search and business reviews
* Google Maps Street View
* Indoor maps for select *******s, hotels, retail stores, and more
Whether you need directions to your destination, the closest good place for a bite to eat, or just a sense of where you are, Google Maps for Android can help.
Keywords: maps, navigation, places, latitude, directions, indoor maps, local search, Street View, traffic, transit


What's new in Maps 6.14.3

Bug fixes

Download
ShadowGun APK + SD Data (HD Game)




First Download APK and SD data

Download APK
Download SD DATA

After



Place SD card data on : SDCard/Android/Data/

Install APK

Start Game and PLAY !!

Test on Xperia play,x10,ray,neo,arc,htc,evo3D,Desire & HD

Do Not Ask Me IF Not Work In Any Device

Angry Birds 3.0.0 APK (Game)
Last Update Date: December 11, 2012
Requirement: 2.2 and up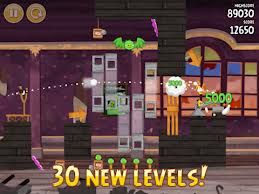 Use the unique powers of the Angry Birds to destroy the greedy pigs' fortresses!
The survival of the Angry Birds is at stake. Dish out revenge on the greedy pigs who stole their eggs. Use the unique powers of each bird to destroy the pigs' defenses. Angry Birds features challenging physics-based gameplay and hours of replay value. Each level requires logic, skill, and force to solve.
If you get stuck in the game, you can purchase the Mighty Eagle! Mighty Eagle is a one-time in-app purchase in Angry Birds that gives unlimited use. This phenomenal creature will soar from the skies to wreak havoc and smash the pesky pigs into oblivion. There's just one catch: you can only use the aid of Mighty Eagle to pass a level once per hour. Mighty Eagle also includes all new gameplay goals and achievements!
In addition to the Mighty Eagle, Angry Birds now has power-ups! Boost your birds' abilities and three-star levels to unlock secret content! Angry Birds now has the following amazing power-ups: Sling Scope for laser targeting, King Sling for maximum flinging power, Super Seeds to supersize your birds, and Birdquake to shake pigs' defenses to the ground!


What's new in Angry Birds 3.0.0



Happy Birdday! Can you believe that Angry Birds is turning three? We sure can't! Celebrate with 30 NEW LEVELS, birdday cake, and the bubbliest bird ever -- Pink Bird! But watch out for the cake -- it's not a lie, but it packs a BIG punch!

Party with 15 new "Birdday Party" levels and some EXPLOSIVELY delicious cake!

Pop pigs in 15 new Bad Piggies -themed levels!

Say hello to Pink Bird!

Download

Tapatalk Forum App

Last Updated:February 24, 2013

Requires Android: 2.0 and up

Description
The only and the best fully functional forum app in the Market, endorsed by over 40,000 of forums worldwide. 4.5/5 stars reviewed by ten thousands of power fellows. Why not give it a try?


Online Communities at Your Fingertips
If you have ever tried to visit a forum using an Internet browser on your Android device you know what a nightmare it can be. The multitude of layouts you will encounter can have you scrolling, pinching, zooming, and swiping until your fingers are numb. Enter the Tapatalk Forum App.
Tapatalk houses over 35,000 of the most popular public forums right inside the app. From online games to technology, animals to extreme couponing, there is a forum out there to suit your interests. Browse the 13 categories or search for a particular forum in Tapatalk's easy-to-use interface. You can find anything and everything with this app.
Once you have found the forums you want to read it is easy to add them to your favorites for quicker access. Then you simply log in to the app and read your private messages or reply to current topics. You can also easily start a thread about something that piques your interest. You can also mark the topics you care about on your forums.
Tapatalk contains all the features and capabilities found in your favorite browser but in a simple, straight-forward delivery. Easily see who is online, view board statistics, and even user profiles all without waiting for your phone's browser to connect to the Internet. Give it a try today.
What's in this version:
version 2.4.13
1. Fixed crash when view image/vedio.
version 2.4.12
1. In-app YouTube Player - watch video and browse discussion at the same time!
2. Bug fix - Promoted Topic over impression issue
3. Ability to disable forum broadcast via Push Notification
4. Other bug fixes
version 2.4.11
Bug Fixes:
- Remove Favorites.
- Tapatalk ID Change Password
- Uploaded Image not shown issue
- Other bug fixes and UI improvement

Download
Mirror

OfficeSuite Pro 7 + (PDF & HD) v7.0.1166 Apk
App Review:
Create, view, edit, print and share Microsoft Word, Excel and PowerPoint files and attachments and view PDF files on your Android based phone with a single complete feature-rich mobile office solution. Now also on Android Honeycomb. The software utilizes the most commonly used desktop document formats and also includes a File Browser and integration with Google Docs, DropBox, Box and SugarSync to help you manage your local, remote files and email attachments. OfficeSuite Pro is an essential productivity application offering greater office efficiency than ever anywhere, anytime.
OfficeSuite consists of several software modules that share the same look and feel, and allow you to view, create and modify office document on the go:
* File browser
* Text document module
* Spreadsheet module
* Presentation module
* PDF Reader
* Email reader
File Formats
* Text formats – Microsoft Office 97 to 2010 text documents – DOC and DOCX, RTF, TXT, LOG
* Spreadsheets -Microsoft Office 97 to 2010 spreadsheets – XLS, XLSX and CSV
* Presentations – Microsoft Office 97 to 2010 presentations – PPT, PPTX, PPS and PPSX
* Other formats – PDF, EML, ZIP
View Attachments and Share Documents
* Easily open email attachments
* Work with Outlook EML files
* Upload documents in Google Docs
* Share documents via Email or Bluetooth
OfficeSuite is the only mobile office for Android that allows opening of password protected documents.
What's in this version:


New version 7

* New and improved UI

* Side bar navigation in the File Browser

* Templates

* Extended cloud support – now compatible with Microsoft SkyDrive. The Google Drive support has been improved, by adding Folder Support, thus allowing an optimized document view

* Styles in text documents

* Table designs

* Formulas (display only)

* Format painter

* Improved selection of parameters in functions

* Animations

* A new PDF engine using library from Adobe

* Find/Find Next in PDF

Download
Mirror
Swipe 'n' Share with Flash Transfer! For All Smartphone With Letest Version For Android
Swipe 'n' Share!
Get social by sharing apps,
games, photos, videos, songs & much more
with just a swipe. Drag content across the
screen or simply shake and share seamlessly
between Android devices to spread the
excitement at blazing fast speeds.
Share content
even when your phone network is down,
via Wi-Fi to keep the action going even
without any data connectivity! Access the
application through the 'Flash Transfer'
option on your menu.
Br.
AllChinaFiles
---
What's new:
v3.4.1
1. Bugs fixed
2. Improved performance
v3.4.0
1. Added Residual Files Clean
2. Added Auto Scan feature
3. Added Game Booster and Task Killer shortcuts
4. Optimized Spotify cache clean
5. Bugs fixed
FREE DOWNLOAD
أهــــــلا ً وسهـــــلا ً بك يا 

زائر

حياك الله في منتداك وعلى الرحب والسعة نأمل تواصلك الدائم معنا
وان شاء الله تلاقي منا وبينا كل اللي يسعدك ويحوز على رضاك
---
صلاحيات هذا المنتدى:
لاتستطيع
الرد على المواضيع في هذا المنتدى